Today's Hot Offers!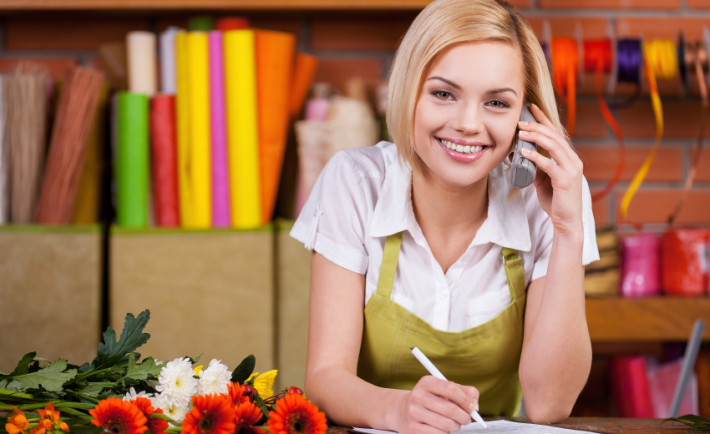 Wondering how to send quality flowers for a reasonable price in Barcelona? Our flowers shop offers same-day express flowers delivery, fresh flowers at incredibly low price for Your last-minute event.
In this special Hot Offers category we introduce multicolored, vivid, fresh assortment of bouquets and arrangements with express (1-2 hours) delivery in Barcelona and +80km nearby regions.
Our professional florist-designers always provide fresh and unique floral arrangements in our local flowers shop in Barcelona. Order online, visit our shop, and You will surely find what You are looking for!
120 cm

60 cm

120 cm

60 cm

€ 23

€ 20

You Save: 15.00% (YBN-2457)

120 cm

70 cm

130 cm

60 cm

30 cm

15 cm

€ 32

€ 30

You Save: 7.00% (YBT-787)

35 cm

25 cm

€ 38

€ 33

You Save: 12.00% (YBT-612)

35 cm

20 cm

€ 38

€ 34

You Save: 10.00% (YBT-248)

25 cm

25 cm

35 cm

25 cm

€ 51

€ 49

You Save: 3.00% (YBT-1514)

50 cm

30 cm

€ 62

€ 50

You Save: 20.00% (YBL-479)

45 cm

25 cm

€ 60

€ 51

You Save: 15.00% (YBT-309)

60 cm

25 cm

40 cm

25 cm

50 cm

35 cm

50 cm

35 cm

40 cm

30 cm

€ 62

€ 59

You Save: 5.00% (YBT-23)

50 cm

25 cm

35 cm

25 cm

€ 68

€ 61

You Save: 10.00% (YBT-2067)

40 cm

50 cm

35 cm

€ 76

€ 68

You Save: 10.00% (YBL-2790)

40 cm

20 cm

€ 75

€ 71

You Save: 5.00% (YBT-1503)

45 cm

35 cm

45 cm

30 cm

55 cm

40 cm

60 cm

30 cm